Happy Tuesday, everyone! I hope everyone's week is off to a wonderful start. It's busy here in the HESA world, with students moving back to campus for the spring semester and all of the preparations that go along with it. I'm excited, though - students are what make my job(s) so enjoyable!
I have a few links I'd like to share with y'all today - a feel-good video, a few make-you-think articles, and a couple other gems I found while roaming around the interwebs this weekend. Hope you enjoy!
Sam Berns - My Philosophy for a Happy Life

This young man from Foxboro, MA (a town about 10 minutes from where I live) passed away over the weekend. He's made quite the impact in the Boston community as of late with his documentary Life According to Sam, his love for all things Boston sports, and his super positive outlook on life. Even though he had a harder life than most due to his battle with progeria, his positive attitude and spirit will live on and continue to inspire people to appreciate what they can do over what they can't. Rest easy, Sam! You will be missed.
On Getting #engaged
This is exactly what couples should be considering if they're thinking of getting married. Do they want a elaborate suprise engagement that will go viral on YouTube? Or do they want a marriage? Do they want a perfectly filtered Instagram photo of a diamond ring? Or do they want a marriage? Do they want a flashy wedding worht of 5,000 repins on Pinterest that costs thousands of dollars? Or do they want a marriage?* In the age of social media, it's very easy to get caught up in all of the arbitrary parts of getting engaged, like the ring, the announcements, and the attention, and forget about why you want to get engaged in the first place - the person you fell in love with. It's important to remember that when the honeymoon ends, you're going to go back to how things were before all of the excitement - just you and your significant other, and you should know that you'll still be just as excited about seeing them each day as you were before you decided to marry!
*I'm not saying that you can't have all of these fun things
without
a happy an loving marriage. (I'm actually a huge sucker for all that cutesy romantic stuff!) I'm saying that the happy and loving marriage should be
more important
to you than anything!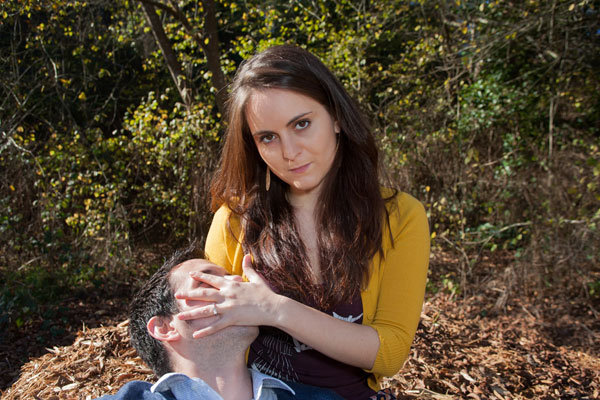 Along the same lines, HOW FUNNY IS THIS PHOTO SET? While searching the internet for a photo to go along with the previous link, I stumbled across this gallery of a couple poking fun at all of those typical "LOOK WE'RE ENGAGED!" photos. I'm dying!
14 Movies in 2014 that Aren't Sequels, Prequels, Reboots, or Adaptations
I LOVE THIS LIST. It's nice to see that there are still original films being made for large audiences, and some that look like they'll be pretty entertaining, like Bad Words, Neighbors, and A Million Ways to Die in the West (love me some NPH!).
Those Damn Resolutionists
This is an interesting blog post shared over on Relentless Forward Commotion about a different perspective on "resolutionists", or the people who pack the gyms for the first few weeks of the year trying to stick to their resolutions, only to fall off the wagon by mid-February. Fitness snobs tend to scoff at these people, annoyed by all of the newbies hogging the treadmills, curling in the squat rack, and generally ruining your "hardcore" workout. Yet for the rest of the year, the same people who were annoyed at the resolutionists, preach about how everyone should be living a healthier lifestyle and working out just as much as they do. Huh. Now, I'll admit that I've complained about resolutionists in the past, but this post really made me rethink my attitude. I definitely believe that everyone who is trying to better themselves through exercise should be praised (working out is hard!) and will now welcome the resolutionists to the fitness world with open arms!

(While avoiding the gym at peak hours, haha!)
Jason Brown's Free Skate at the US Figure Skating Championship
I LOVE the Olympics and Figure Skating is one of my favorite events at the winter games, so this video got me so excited for February to roll around! This guy makes skating look so easy, and he's only 19 years-old! It's looking like he's going to be a tough one to compete with over in Sochi. GO TEAM USA!