I can't just name my post "Weekend Update" and not include an SNL GIF.
This past weekend was action-packed! I was slightly losing my mind with all of the reading and I desperately needed some fresh air and human interaction. Needless to say, it was definitely nice to take some time away from the books and do some new things!
Saturday morning I woke up bright and early and headed over to Bridgewater to meet up with the Greeks and venture to camp for the day! (We went the camp that
Friday the 13th
was based on, so that was pretty creepy, but luckily we were there in the daylight! :P) We played camp games (MY FAVE), did some low ropes course activities, did team builders, and I felt like I made some awesome connections with the students through it all!
Ting, ting, tang, tang, Frying Pan Game (woo!)
Gaga Ball - a little mixture of foursquare and dodge ball. I loved it!
The classic skiing team builder.
It was great to interact with a student population that I never had previous experience with. Lasell didn't have Greek Life, so I'm pretty unfamiliar with it, but I'm glad I'll be working closely with members of these organizations and experiencing something brand new to me throughout my assitantship!
After the retreat I met up with Louie for the
Color & Glow 5K
! It's been a while since I've raced so I was excited to do some fun running for a change. I'll be posting up a review over on
Versus the Road
*coughgofollowuscoughcough*
but here are some of my favorite pictures!
Sunday I hopped back in the car for a short drive to Dean's football field to see the Bulldogs take on Western New England College's JV squad. Dean was ahead 21-0 with 4 minutes remaining in the 1st quarter, so I'm sure you can imagine how the rest of the game went! Brett's mom showed up towards the end of the game, so I chatted with her for a bit. It was so good to see her! It's been so busy this past month that we haven't been able to visit his family, even though they live close by.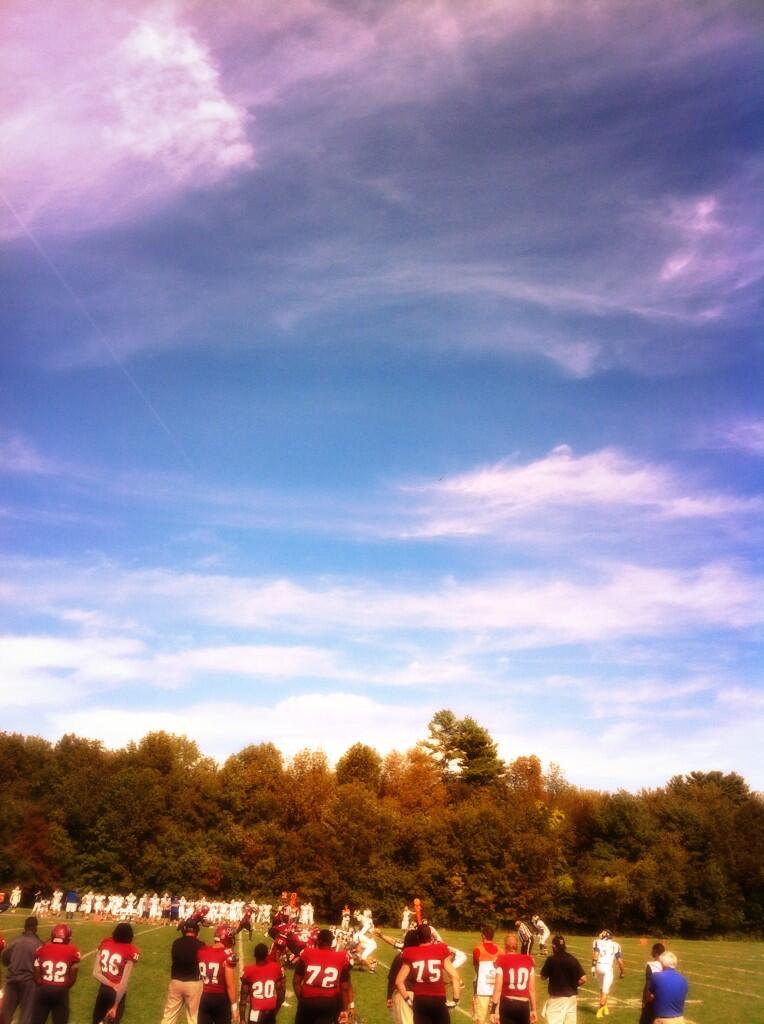 After the game we all headed to British Beer Company for a late lunch/early dinner, and Brett's cousin Angela came by to say hello. I've never met her before but I've heard
so much
about her so it was great to finally meet her. (Turns out we ran the
Hyannis Half Marathon
together this past February and we didn't even know it! She's also running her first marathon the same weekend as I'm running my first marathon! #smallworld)
I'm well into another school & work week, but I'm feeling much better than I did last week.
It was great to have a few days off - I definitely needed to recharge the batteries!